SAN GIMIGNANO AT THE TIME OF DANTE
In 2021, 700 years after the death of Dante Alighieri, San Gimignano hosts an in-depth and multidisciplinary visit of the City of Towers going back to that 7 May 1300, when the Supreme Poet was welcomed in the Palazzo Pubblico (People's Palace) as a Florentine Guelph ambassador.
An itinerary that will allow you to discover the value of its architecture and its cultural heritage, dating back to the time of the author of the "Divine" Comedy, for which San Gimignano has been included in the UNESCO world heritage list since 1990, and to appreciate the charm of its history, between flavors, myth, images and words.
Follow us on our portal and on our social networks: the program of events, itineraries and guided tours will be soon available.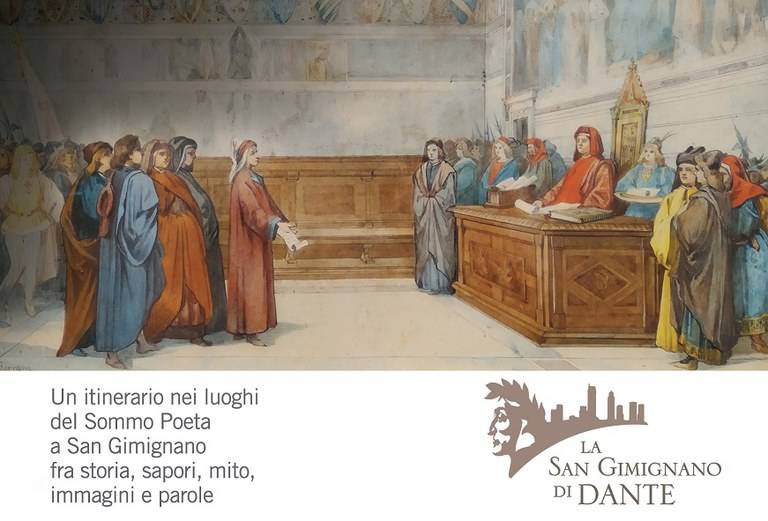 Easy Card

Welcome to San Gimignano! Book your holiday through our Booking Online Service,
and you will get your "Easy Card San Gimignano ©" free of charge.
Explore the advantages. Discover