Associazione Pro Loco San Gimignano
Tourist Information Centre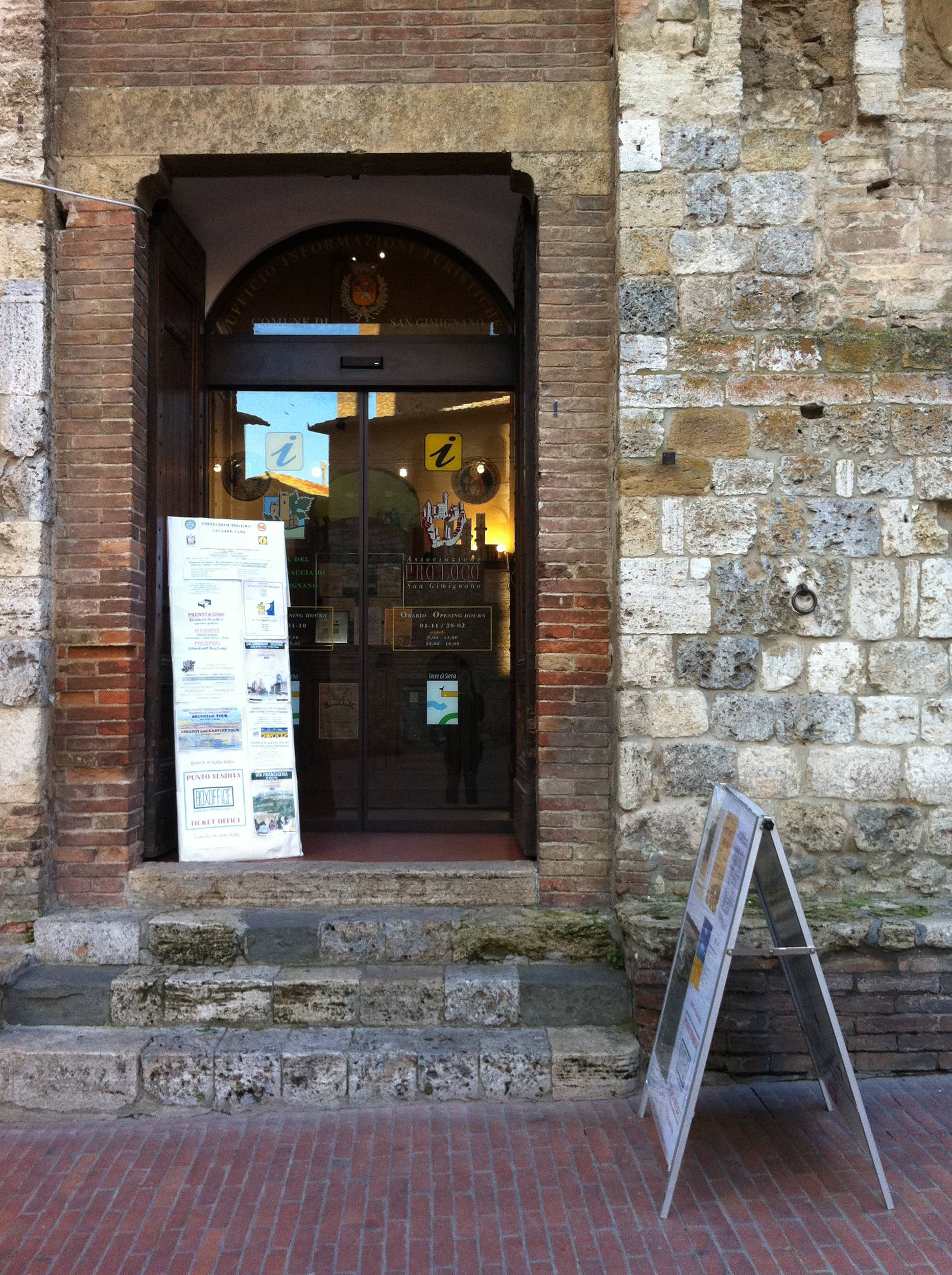 Piazza Duomo, 1 - 53037 San Gimignano (SI)
Tel. +39 0577 94.00.08 - Fax +39 0577 940903
info@sangimignano.com

Welcome to San Gimignano!
You will have a full immersion in our culture.
You will be introduced to our traditions.
You will feel like you are at home, and not like an anonymous visitor.
ACCOMMODATION BOOKING SERVICE
TOURIST INFORMATION
Museums, Churches and the most important monuments of San Gimignano
Tourist itineraries
Bus and train timetable
Food and wine
Vineries
Calendar of events
Entertainment Places
Fairs and markets
BOOKING SERVICE FOR
Guided walking tours of the Town
Guided walking tours in the countryside
Wine tours
Guided bike tours
SALE OF
Bus tickets
Traceable Stamps for postcards
Road maps of the area and the region
Hiking Map
Hiking Map of the Francigena Pilgrims' Route
VIA FRANCIGENA
Credentials
Stamp
Gadgets
Easy Card

Welcome to San Gimignano! Book your holiday through our Booking Online Service,
and you will get your "Easy Card San Gimignano ©" free of charge.
Explore the advantages. Discover