Trade and handicraft in San Gimignano
Gelateria Dondoli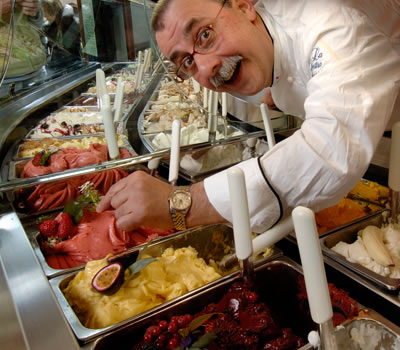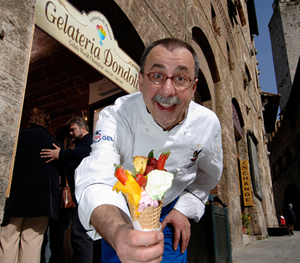 San Gimignano is a must-see for art lovers but also for those of ice cream. This was stated by the influential Lonely Planet guide, which ranks the Gelateria Dondoli in second place overall among the best gourmet places in the world.

A very healthy and delicious ice cream, because prepared with milk, fruit, yogurt and cream of Organic Agriculture Farm Camporbiano. The cows are fed with hay on the farm and treated without antibiotics. Even the cups and spoons are environmentally friendly: they are made ​​of biodegradable material.

Sergio Dondoli's ice cream won the World Cup.

Easy Card

Welcome to San Gimignano! Book your holiday through our Booking Online Service,
and you will get your "Easy Card San Gimignano ©" free of charge.
Explore the advantages. Discover