Trade and handicraft in San Gimignano
La Buca di Montauto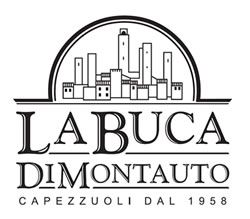 La Buca di Montauto sells directly its own produce in the medieval centre of San Gimignano, in Via San Giovanni, 16. The shop is easily detectable thanks to two stuffed wild boars, that seems to guard over the shop. This is a tempting address for the finest palates, especially for those who are fond of the typical Tuscan flavours.
La Buca di Montauto produces Vernaccia di San Gimignano D.O.C.G., Chianti D.O.C.G., Extra-Virgin Olive Oil, Wild boar and Pork Salumi (cured meats).
Our Pork and Wild boar Salumi (cured meats) are a real delicatessen, and they are produced thanks to a long-experienced and scrupulous work, whilst some clever personal touches have added inviting variations to the traditional Tuscan cooking tradition, without spoiling the ancient flavours.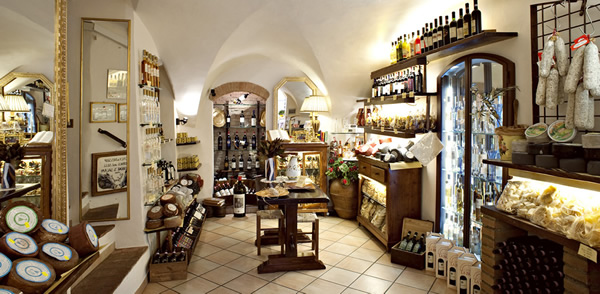 Easy Card

Welcome to San Gimignano! Book your holiday through our Booking Online Service,
and you will get your "Easy Card San Gimignano ©" free of charge.
Explore the advantages. Discover